Last weekend I took some photo's of my living room with my fall decor up. And I like my fall decor. I really like my fall decor.
I don't like my living room.
In my mind I see something like this
Well. Sort of. I don't actually want navy blue walls or a neutral colored sofa (I have 5 cats, 4 kids, and 3 dogs😆). My windows flank my fireplace. In real life, my living room looks like...hmm. Have I not taken a photo since we painted the mantle?!
So. This is a photo of the living room in all its naked glory. Because apparently, I don't know how to keep an accurate photo log of changes I've made to my house. But this shows you the bones of the room that I have to work with. The fireplace flanked by windows, the window that is not centered on the wall (The Builder's pet peeve!) and our vaulted ceiling.
So...this is the correct layout but not the right paint color. But no white mantle. We painted it prior to my daughter's graduation party in 2016. Also, the aqua accents are long gone (The Builder's idea - we've agreed he doesn't get to pick out colors anymore!!
So. At least this is the current paint! Let's move past the no windows in this photo (WHY?!) so you can get a better idea of the mantle now. Yes, this is exactly how it looks. Complete with the missing decor in the middle. Because I have yet to find what I want to go in that spot. Super annoying. (Ignore the peddle box covering the fireplace, it's how we're keeping kittens out of it while we train them)
The other thing that is a problem, and maybe the main problem, is the sofa. It's huge (again, 5 cat's, 4 kids, 3 dogs...) which was a bonus when we bought it. And it was dark colored, so it hid stains very well for years. It looked amazing in our house in CA. The scale was perfect. However, it hasn't worked in any house we've lived in since. Now it just looks tired and sad. We're on the hunt for a new sofa and chair to better suit the layout of the room. So I like this: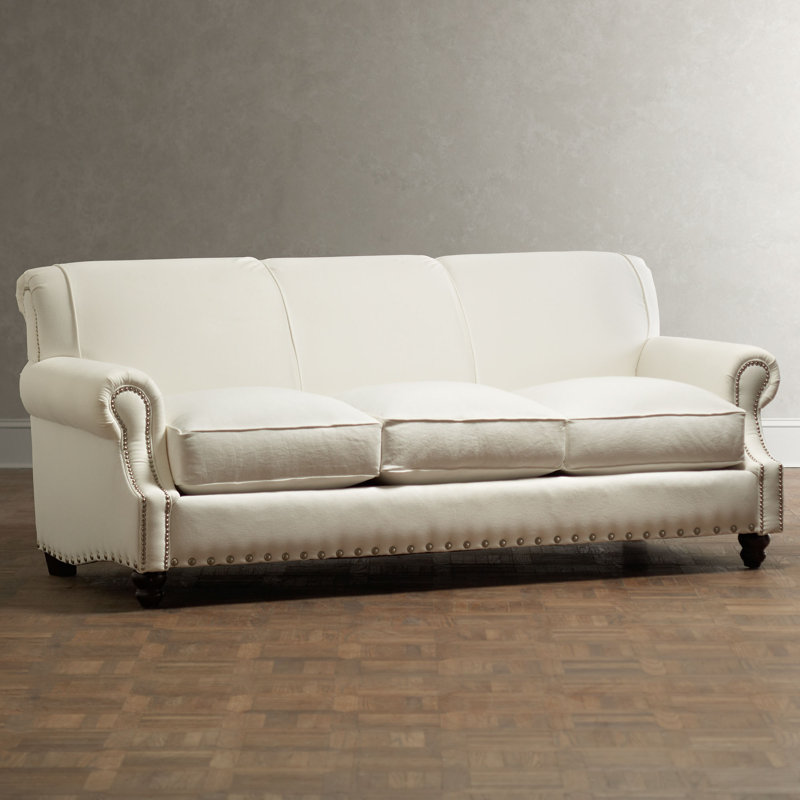 Just not that color!! Ok. Well actually I DO like that color. Just not in my house. So I'm thinking something more like this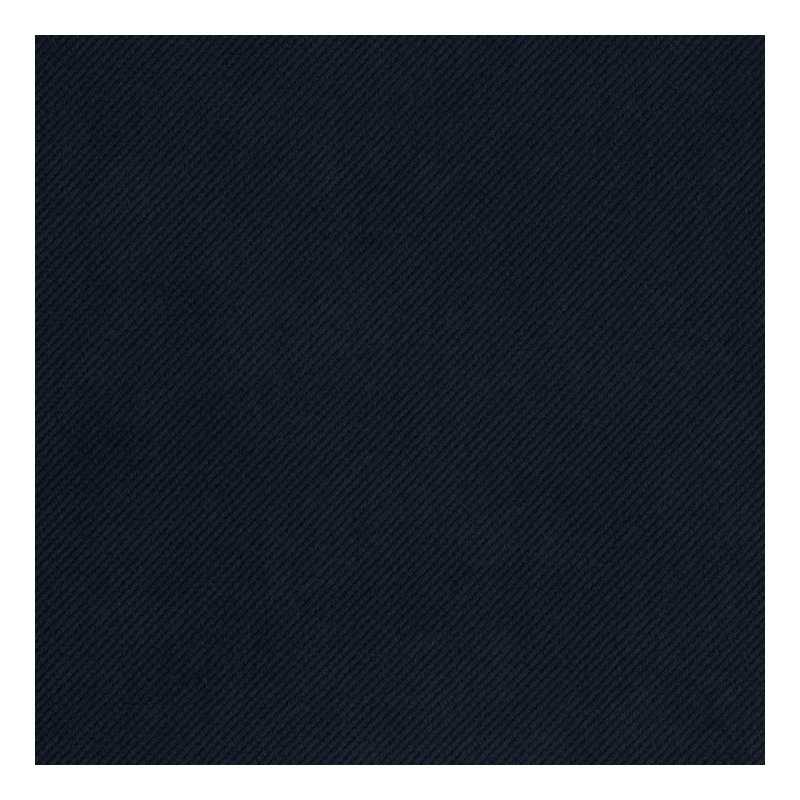 Can you tell it's a lovely, rich navy blue? I really like this. We ordered a fabric sample and it looks great in the room with the existing drapes, the wall color, etc. But I keep waffling on the blue. Will I get tired of it? I don't want to feel bad in two years if I get tired of the color! There's a grey that's lovely too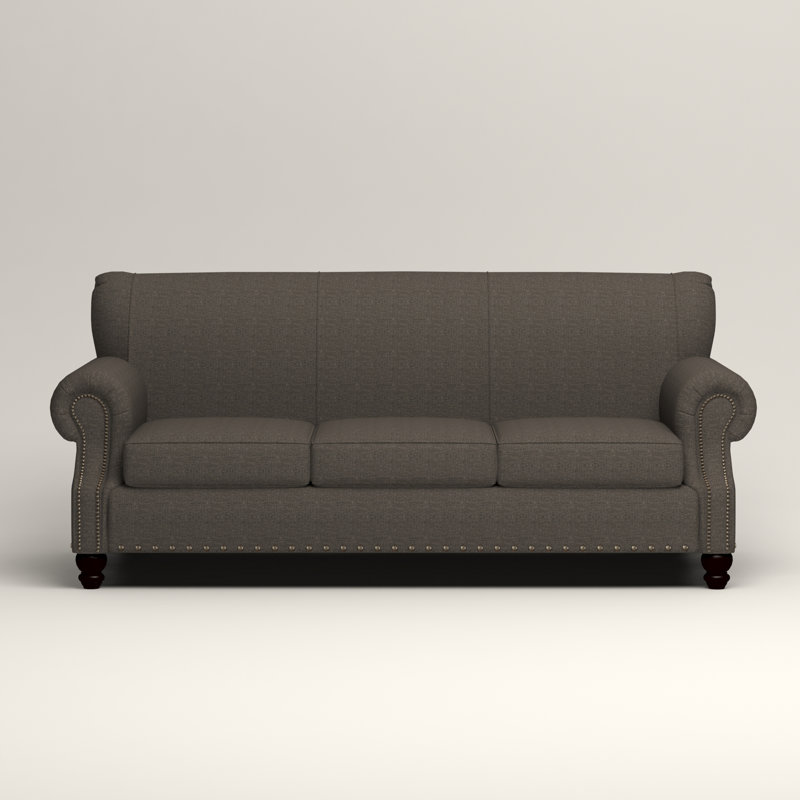 The photo doesn't do it justice, the fabric swatch is much better in person. I highly recommend anyone who is considering ordering furniture online to get fabric swatches if you can. This color feels...safe. Again, it coordinates well with the existing paint and the drapes and just about any color I can think of if we get tired of blue. I think my hang up on the navy is Christmas. Blue with red and white accents is great for Memorial Day and 4th of July. Christmas though...I'm not sure how I would work it into my Christmas decor.
We like this chair to go with it: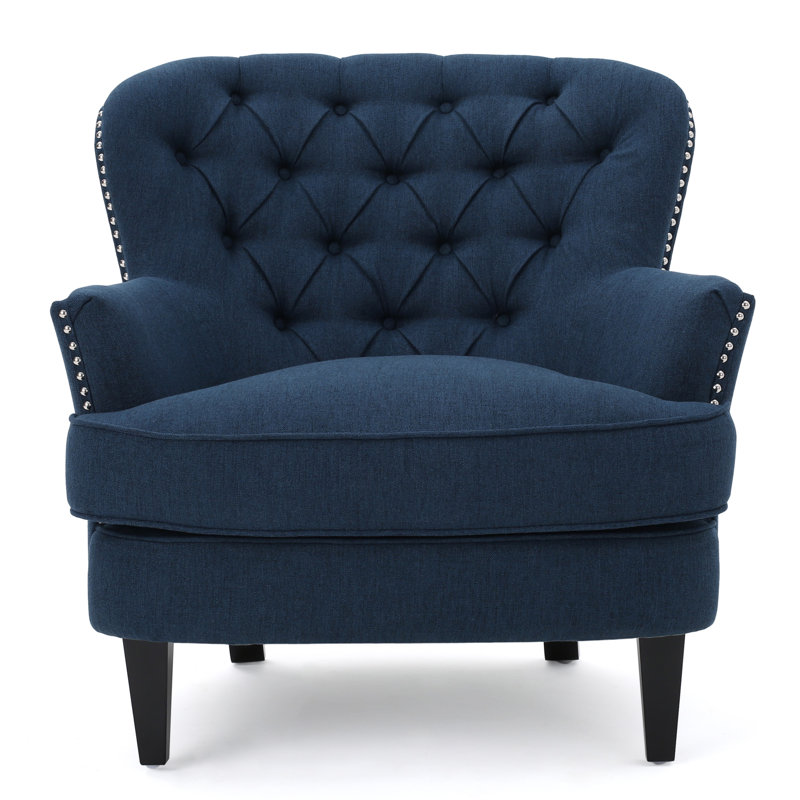 But I don't think it works with the grey sofa at all. They have it in a linen color, and that would look fabulous. But my family and light colors scare me!!
The Builder also pointed out that new furniture will allow us to better use the space in this room, which is actually quite large but is eaten up by our giant sofa. We've been looking at a coffee table build and a new entertainment center build. I've been drooling over some Pottery Barn catalogs for inspiration, which is always fun.
I am going to try to take some
better
new photo's this week of my complete living room as it is now. That's the plan at least!